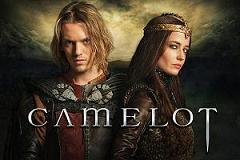 WaterCooler
– New Poll: How satisfied are you with the outcome of the recent Top 100 Genre Shows of All Time countdown?
– New contest: Win a Season of Show #11 from the Top 100 Genre Shows list. Click here for details.
– Quick Reviews
– Listener feedback and News
– Tuner Minute: All or Nothing. Join in the forum discussion here.
Back Porch:
0:40:45 – Camelot 1.01 Homecoming, 1.02 The Sword and the Crown
0:54:43 – Being Human US 1.11 Going Dutch
1:01:12 – Stargate Universe 2.14 Hope
You can listen to the episode now by using the 'Play' button below or follow the break for detailed Show Notes.
Show Notes and Links
Quick Reviews
– 3/26 Syfy Original Movie – Scream of the Banshee
– 3/26 No Ordinary Family 1.19 No Ordinary Future
– 3/28 Being Human US 1.11 Going Dutch
– 3/28 Stargate Universe 2.14 Hope
– 3/31 The Big Bang Theory 4.19 The Zarnecki Incursion
– 4/01 Camelot 1.01/1.02 Homecoming, The Sword and the Crown
– 4/01 Bar Karma 1.08 Hack Job
– 4/01 Merlin 3.12 Coming of Arthur Part 1
Doctor Who Series Six BBC Trailer
Doctor Who Series Six BBC America Trailer
Doctor Who Series Six Prequel Released
Did you spot what was hiding in the Doctor Who trailer?
Smith Agrees to Third Season of Doctor Who
The BBC Reveals the 11th Doctor's DVD and Blu-ray Plans for the 6th Season
Howard Overman plans 'Misfits' changes
Primeval series 5 to debut 24 May
Full Length Trailer For MTV's Teen Wolf
Vinessa Antoine Joins Syfy's Haven
Haven Season 1 DVD Due Out June 14th
Ridley Scott Brings Sci-Fi To Revamped Cinemax
True Blood Returns June 26th
The Middleman: America's Doctor Who?
Supernatural Anime series DVD coming in June
Panel/Interview with Being Human US Cast
Fringe Producers Talk First People
Episode #131 hosted by Brent Barrett, Wendy Hembrock and Kevin Bachelder. Recorded on 4/4/11. Edited by Brent Barrett.
Share your feedback by contacting us at 206-202-4182, or on Skype to TuningInToSciFiTV. Follow us on Twitter @TuningIntoSciFi or find us on Facebook.
Theme song graciously provided by Beatnik Turtle.
Promo for Knights of the Guild.
Podcast: Play in new window | Download
Subscribe: Google Podcasts | RSS