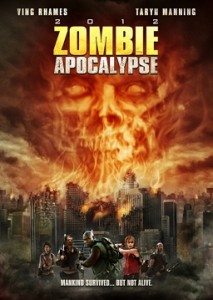 It wouldn't be Halloween without a scary movie from Syfy so coming up on October 29th is Zombie Apocalypse.
Here's the description…
A zombie plague has wiped out 90 percent of the world's population. A small group of survivors, led by Ving Rhames, fight their way across the United States to a rumored refuge on the island of Catalina. The movie also features Taryn Manning (Hawaii Five-O, Sons of Anarchy). Zombie Apocalypse is a production of The Asylum (Mega Python Vs. Gatoroid).
You can find several production stills from the movie as well as some DVD release details at the movie's official page which is located here.
Video preview link below…