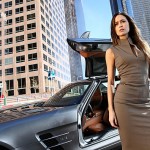 WaterCooler
– Vote in the Favorite Current Genre Sidekick poll
– Upcoming Top Genre Shows Countdown special episodes
– Enter the contest to win Vampire Diaries season 1 on DVD
– Quick Reviews
– Listener feedback and News
– Tuner Minute: Too Many Familiar Faces.  Join in the forum discussion here.
– Detailed discussions of last week's shows
You can listen to the episode now by using the 'Play' button below.
Follow the break for detailed Show Notes.
Back Porch:
00:49:10 – The Cape 1.01Pilot, 1.02 Tarot
00:58:17 – V 2.2 Serpent's Tooth
Quick Reviews
1/8 – Primeval 4.02 Episode 2
1/9 – The Cape 1.01Pilot, 1.02 Tarot
1/11 – No Ordinary Family 1.12 No Ordinary Brother
1/11 – V 2.2 Serpent's Tooth
1/14 – Young Justice 1.02 Independence Day Part 2
1/14 – Medium 7.12 Labor Pains
1/14 – Merlin 3.02 The Tears of Uther Pendragon (Part 2)
Show Notes and Links
World Premiere of 'Mega Python vs Gatoroid'
Being Human returns 23rd January 2011
'Being Human' creator teases web spinoff
Interview with Being Human website runner
Interview with Mark Pellegrino
Terra Nova Two Night Series Preview
Terra Nova is not Lost or "sci fi"
More about Terra Nova (new picture as well)
Fringe: A Message Of Hope video
Fringe: JJ Abrams on the Move to Fridays
'Fringe' vs. 'Supernatural'
'Fringe' star shocked
Torchwood Series Gets New Name
Torchwood casting news
How To Start Watching Doctor Who
Buffy writers to pen Syfy's Brit hit
ABC TV mini-series based on Wicked
Morena Baccarin Interview
ABC Pulls Online Eps Of V, Ratings Low
Interview w/ Walking Dead Zombie Bicycle Girl
Matt Roush talks genre shows
Gerry Anderson's THUNDERBIRDS Return
Big Bang Theory renewed
'Sarah Jane Adventures' Online Content
Episode #119 hosted by Wendy Hembrock, Brent Barrett, and Kevin Bachelder . Recorded on 1/15/11. Edited by Brent Barrett.
Share your feedback by contacting us at 206-202-4182, or on Skype to TuningInToSciFiTV. Follow us on Twitter @TuningIntoSciFi.  Friend us on Facebook.
Theme song graciously provided by Beatnik Turtle.
Promo for Sofa Dogs.
Podcast: Play in new window | Download
Subscribe: Google Podcasts | RSS