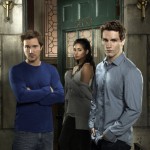 WaterCooler
– Vote in our Poll: Which is your favorite Star Trek spin-off series?
– Send us your voicemail or audio comments on the Top 100 Genre TV Shows Countdown to be included in our After-Countdown Wrap Up show. Share your thoughts on the countdown, Your Top 20 list, Shows you discovered or plan to re-watch.
– Enter our contest: Win Dollhouse the Series on DVD
– Quick Reviews
– Listener feedback and News
– Tuner Minute: Reuse. Join in the forum discussion here.
Back Porch:
41:32 – Supernatural 6.16 And Then There Were None
53:36 – Chuck 4.17 Chuck Versus the First Bank of Evil
57:46 – Being Human US 1.07 I See Your True Colors and That's Why I Hate You
You can listen to the episode now by using the 'Play' button below or follow the break for detailed Show Notes.
Show Notes and Links
Quick Reviews
– 2/26 Syfy Original Movie – Area 51
– 2/27 Being Human UK 3.06 Daddy Ghoul
– 2/28 Being Human US 1.07 I See Your True Colors and That's Why I Hate You
– 2/28 Chuck 4.17 Chuck Versus the First Bank of Evil
– 2/28 The Cape 1.09 Razer
– 3/01 No Ordinary Family 1.17 No Ordinary Love
– 3/01 V 2.08 Uneasy Lies the Head
– 3/04 Bar Karma 1.04 Double Blind
– 3/04 Young Justice 1.08 Downtime
– 3/04 Smallville 10.16 Scion
– 3/04 Supernatural 6.16 And Then There Were None
Listener Email and Voicemails about us inspiring a listener to watch Misfits & Survivors, last week's Tuner Minute – Never Saw It and some Top 100 Genre Shows Countdown feedback.
No Ordinary Family Episode Order Cut By Two Episodes
NBC Will Not Air 'The Cape' finale
SOLO The Series Returning On April 12th
Four Days At Dragon*Con documentary To Air On PBS Stations Beginning In April
Trailer For Animated Series – Tron: Uprising
Doctor Who Comic Relief Special Features Two Amy Ponds
Doctor Who Online Multiplayer Game Coming
The Best 'Game Of Thrones' Trailer Yet
15 Minute Game Of Thrones Preview Airing On April 3rd
SyFy's "March Monster Madness" Tournament
Cary Elwes Joins NBC's 'Wonder Woman'
Battlestar Reunion Scoop: James Callis Joins Jamie Bamber In NBC Drama Pilot
Tricia Helfer Is Latest Battlestar Galactica Alum To Join Ron Moore's NBC Pilot
Locke And Key Casting News
Anna Silk On Finding Her 'Lost Girl'
Robert Kirkman Discusses Season 2 Of The Walking Dead
Paley Center Panel – The Walking Dead Actors Talk About Comic Book Stories They Want In The Show
Interview With Felicia Day About Upcoming Dragon Age Series
Warehouse 13: Jack Kenny On Myka's Departure, Keys To Success & The New Guy
Paley Center Panel For – 'True Blood' spoilers ahead
Episode #127 hosted by Brent Barrett, Kevin Bachelder, and Wendy Hembrock. Recorded on 3/6/11. Edited by Brent Barrett.
Share your feedback by contacting us at 206-202-4182, or on Skype to TuningInToSciFiTV. Follow us on Twitter @TuningIntoSciFi or find us on Facebook.
Theme song graciously provided by Beatnik Turtle.
Promo for Scifi Diner podcast podcast.
Podcast: Play in new window | Download
Subscribe: Google Podcasts | RSS