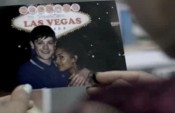 Water Cooler:
– Contest: Win Community Season 1 and Community Season 2 on DVD. Listen for the code word during the Water Cooler and include with your entry. Entry deadline is 12/30.
– Best Current Genre TV Show Poll Series enters the quarterfinals.  Stop by the Blog daily to vote in each bracket!
– Still time to submit your Genre TV Hall of Fame Nominations
– Send in your Audio comments on any characters for the Top Genre Character Countdown series
– Tuner Minute: The Hammer and the Tickle.  Join in the forum discussion here.
Back Porch:
32:10 – Misfits 3.07 Episode #3.7
45:31 – Primeval 5.06 Episode #5.6
52:35 – Doctor Who Christmas 7.00 The Doctor, the Widow, and the Wardrobe
You can listen to the episode now by using the 'Play' button below or follow the break for detailed Show Notes.
Show Notes and Links
Quick Reviews
Sat 12/17
– Syfy Original Movie Earth's Final Hours
– Primeval 5.06 Episode #5.6
Sun 12/18
– Lost Girl 2.13 Barometz. Trick. Pressure
– Misfits 3.08 Episode #3.8
Mon 12/19
– Terra Nova 1.12 Occupation, 1.13 Resistance
Wed 12/21
– American Horror Story 1.12 Afterbirth
Fri 12/23
– Chuck 5.07 Chuck Versus the Santa Suit
Sun 12/25
– Doctor Who 7.00 The Doctor, the Widow, and the Wardrobe
New Doctor Who Multiplayer Video Game
Netflix signs BBC shows 
Terra Nova Renewal Likely
10 reasons to renew Terra Nova (or not)
Fringe cast's dream episodes
New Fringe Teaser
Game of Thrones Season 2 – Video from Locations
Misfits Series 4 Casting News
SPOILERS for several shows returning in January
American Horror Story ends the season with record ratings 
Ryan Murphy previews American Horror Story Season Two (SPOILERS)
SFX Picks Top 10 Newcomers for SciFi in 2011
Episode #173 hosted by Wendy Hembrock, Brent Barrett and Kevin Bachelder. Recorded on 12/26/11. Edited by Brent Barrett.
Share your feedback by contacting us at 206-202-4182, or on Skype to TuningInToSciFiTV. Follow us on Twitter @TuningIntoSciFi or find us on Facebook.
Theme song graciously provided by Beatnik Turtle.
Promo for Hexed: Sisterhood of the Supernatural podcast.
Podcast: Play in new window | Download
Subscribe: Google Podcasts | RSS