Water Cooler
Vote daily in TIST Show Off 2013
Enter to win our Continuum season 1 DVD contest.
Tuner Minute: We've grown apart during the hiatus
Join in the forum discussion here.
Back Porch
34:28 – Grimm 2.13 Face Off
42:40 – The Walking Dead 3.12 Clear
52:34 – Community 4.05 Cooperative Escapism in Familial Relations
Listen to the episode now using the 'Play' button below. Follow the break for the detailed Show Notes.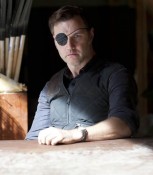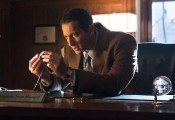 Show Notes and Links
Quick Reviews
Sat 3/2
– Green Lantern 1.24 Scarred
– Young Justice 2.18 Intervention
Sun 3/3
– Being Human UK 5.05 No Care, All Responsibility
– Lost Girl 3.07 There's Bo Place Like Home
– Once Upon A Time 2.15 The Queen Is Dead
– The Walking Dead 3.12 Clear
Mon 3/4
– Being Human US 3.08 Your Body Is a Condemned Wonderland
Wed 3/6
– The Neighbors 1.19 I Believe I Can Drive
Thu 3/7
– Community 4.05 Cooperative Escapism in Familial Relations
– The Big Bang Theory 6.18 The Contractual Obligation Implementation
Fri 3/8
– Grimm 2.13 Face Off
Listener feedback on the recent Tuner Minute "Worth the Time?", and genre definition
Disney XD Premiere Dates for Avengers Assemble and Hulk
Syfy Orders Ron Moore's Thriller Helix to Series
Casting News for New Space Original Series Bitten
Casting News for ABC's Returned
New Show Runner for True Blood in Season 6
Community At PaleyFest: Scoop On The Big <spoiler> Episode
Alison Brie and Danny Pudi Interview
Grimm Cast Discusses the Return
Episode #231 hosted by Kevin Bachelder, Wendy Hembrock and Brent Barrett. Recorded on 3/10/13. Edited by Brent Barrett.
Share your feedback by contacting us at 206-202-4182, or on Skype to TuningInToSciFiTV. Follow us on Twitter @TuningIntoSciFi or find us on Facebook.
Theme song graciously provided by Beatnik Turtle.
Promo for 19 Nocturne Boulevard.
Podcast: Play in new window | Download
Subscribe: Google Podcasts | RSS