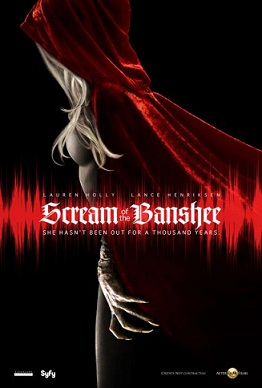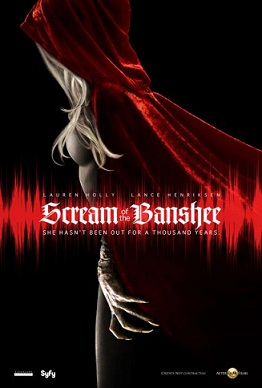 Next up on the Syfy original movie schedule on March 26th is 'Scream of the Banshee'. This will be their 200th original movie!
Follow the break for more details.Here's the description…
When a college Professor opens up a strange, ornate box discovered in the basement of a University, she and her students hear a horrifying scream belonging to that of a bloodthirsty banshee. They think nothing of it, until that scream begins to haunt all that heard it in strange and surreal ways. According to Irish lore, if you hear a Banshee scream, you will die – which is what starts happening to them one by one, as the creature starts taking their lives…
It stars Lauren Holly (NCIS) and Lance Henriksen (The Terminator, Aliens, Millennium, Pumpkinhead).
Here is the first trailer…