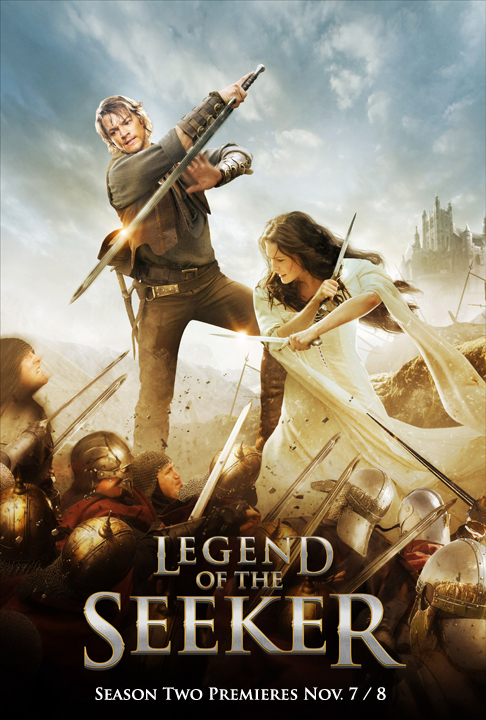 Legend of the Seeker returns with more of the same things we loved about season 1. Richard, Kahlan and Zedd are fighting evil as they travel more fantastic New Zealand landscapes, wield big and shiny swords in slow-mo action and f/x sorcery. The much-ogled Mord'Sith are back in tight braids and leather outfits too.
Season 2 of Legend of the Seeker airs on Saturday, November 7. Check your local listings for times in your area.
A mildly-spoilery sneak peak for Season 2 follows the break.