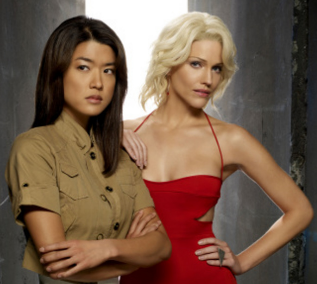 Episode 58 of Tuning in to SciFi TV was over, but Wendy, Kevin and Brent weren't done discussing sci fi shows, so here's a little bit more conversation.
Beware of spoilers! We may discuss anything up through the most recently aired episode of the show being discussed.
Last Call:
01:00 – Doctor Who: The Waters of Mars
04:30 – Battlestar Galactica:The Plan
17:48 – Legend of the Seeker books: The Sword of Truth Books 1-3
Episode #58 Last Call hosted by Wendy Hembrock, Brent Barrett and Kevin Bachelder. Recorded on 11/28/09. Edited by Brent Barrett.
Theme song graciously provided by Beatnik Turtle.
You can listen to the episode now by using the 'Play' button below.
Podcast: Play in new window | Download
Subscribe: Google Podcasts | RSS