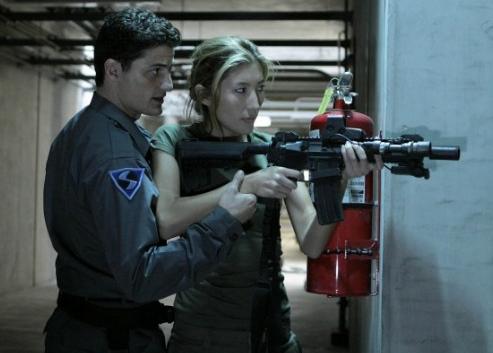 Poll results, The Guild Season 1 and 2 DVD winner.
Series return dates: SyFy Chuck Marathon – Jan 7, Dollhouse – Jan 8, Sanctuary – Jan 8, Legend Of The Seeker – Jan 9, Chuck 2 hour season premiere – Jan 10, Fringe – Monday Jan 11, Supernatural – Jan 21, Vampire Diaries – Jan 21, Caprica – Jan 22, Spartacus – Jan 22. Fringe January schedule.
Water Cooler:
Quick Reviews: Legend of the Seeker 12/12 (2.06 Fury), Outer Space Astronauts 12/15 (1.02 Of Cannibals and Cuddlepuffs, 1.03 Undies), Dollhouse 12/18 (2.09 Stop-Loss, 2.10 The Attic), Sanctuary 12/18 (2.10 Sleepers).
Listener voicemail, Supernatural to Air on TNT! Alice Miniseries on DVD in March, Syfy renews Sanctuary and Stargate Universe, SyFy President talks about the new Stephen King show Haven and Sharktopus, Stargate Universe Producer Q&A, LOST producers interview, FANCAST XFINITY beta, Fixing FlashForward, True Blood casting news, Being Human series 2 premiere.
Tuner Minute: Too Right, Too Late. Join in the forum discussion here.
Back Porch:
36:10 – Dollhouse 12/18 (2.09 Stop-Loss, 2.10 The Attic)
54:44 – Legend of the Seeker 12/5 (2.06 Fury)
Episode #61 hosted by Wendy Hembrock, Brent Barrett and Kevin Bachelder. Recorded on 12/20/09. Edited by Brent Barrett.
Theme song graciously provided by Beatnik Turtle.
Promo for the Knights of the Guild podcast.
You can listen to the episode now by using the 'Play' button below.
Podcast: Play in new window | Download
Subscribe: Google Podcasts | RSS