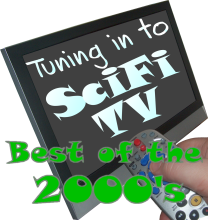 In this special Last Call episode, Brent, Kevin and Wendy present our Top 10 Shows of the 2000's. Links to the shows mentioned can be found here!
Beware of spoilers! We may discuss anything up through the most recently aired episode of the show being discussed.
Episode #62 Last Call hosted by Brent Barrett, Kevin Bachelder and Wendy Hembrock. Recorded on 12/27/09. Edited by Brent Barrett.
Theme song graciously provided by Beatnik Turtle.
You can listen to the episode now by using the 'Play' button below.
Podcast: Play in new window | Download
Subscribe: Google Podcasts | RSS