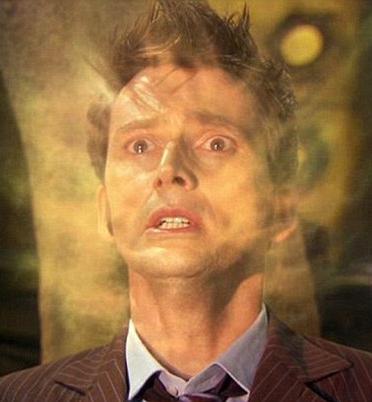 Best Shows of 2009 Poll, The Highlander Best of the Best DVD contest. BSG:The Plan airs 1/10.
Water Cooler:
Quick Reviews: Outer Space Astronauts 12/29 (1.05 One Year Ago), Doctor Who 01/01 BBC, 01/02 BBCAmerica (The End of Time Part 2).
10 million viewers for BBC's Doctor Who The End of Time series, Trailer for Series 5 of Doctor Who, Lost Final Season Sweepstakes, Chuckfest – Wii Golf fundraiser for AHA. Who on Who? David Tennant and Russell T Davies discuss the Doctor.
Tuner Minute: Talking Heads. Join in the forum discussion here.
Back Porch:
17:28 – Listener voicemail on Stargate Universe
20:30 – Doctor Who 01/03 (The End of Time Part 2)
47:10 – Kevin's Hex rewatch
Episode #63 hosted by Kevin Bachelder, Wendy Hembrock and Brent Barrett. Recorded on 01/04/10. Edited by Brent Barrett.
Theme song graciously provided by Beatnik Turtle.
Promo for the How to Grow Your Geek podcast.
You can listen to the episode now by using the 'Play' button below.
Podcast: Play in new window | Download
Subscribe: Apple Podcasts | Google Podcasts | RSS