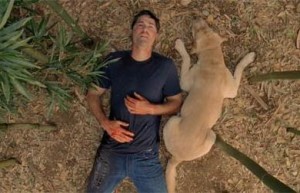 WaterCooler:
Quick Reviews
– 5/22 Legend of the Seeker 2.22 Tears
– 5/22 Doctor Who (UK) 5.08 The Hungry Earth
– 5/22 Doctor Who (US) 5.06 Vampires of Venice
– 5/23 Lost 6.16 The End
– 5/24 Chuck 3.18 Chuck vs. Subway, 3.19 Chuck vs The Ring Part 2
– 5/24 Saving Grace 3.14 I Killed Kristen
– 5/25 Ashes to Ashes (US) 2.3 season 2 episode 3
– 5/27 FlashForward 1.22 (season/series finale)
Syfy Pilot ALPHAS gets Lost Director Jack Bender
Sharktopus first photo
True Blood Season 3 Trailer
Futurama season 6 preview
SyFy's version of Being Human
Neil Gaiman talks about writing for Doctor Who
ABC Passes On Ghost Whisperer
Lost DVD bonus material
Snorfin' with Neighbors from Hell
Tuner Minute: Tale of Two Finales. Join in the forum discussion here.
Back Porch:
28:35 – 5/22 Legend of the Seeker 2.22 Tears
38:23 – 5/23 Lost 6.16 The End
More thoughts on LOST
119 things Lost did (and didn't) answer
Mo Ryan thoughts on the Lost finale
Another look at the Sideways world
The End Recap
All of this matters
ABC has to explain the LOST credits
Lostpedia listing the mysteries and their status
Episode #84 hosted by Wendy Hembrock, Brent Barrett and Kevin Bachelder. Recorded on 05/29/10. Edited by Brent Barrett.
Theme song graciously provided by Beatnik Turtle.
Promo for Milk Carton TV podcast.
You can listen to the episode now by using the 'Play' button below.
Podcast: Play in new window | Download
Subscribe: Google Podcasts | RSS