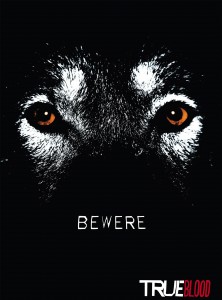 WaterCooler:
Quick Reviews
– 6/12 SyFy Saturday movie Stonehenge Apocalypse
– 6/12 Doctor Who (UK) 5.11 The Lodger
– 6/12 Doctor Who (US) 5.08 The Hungry Earth
– 6/13 True Blood 3.01 Pack of Wolves
– 6/14 Saving Grace 3.17 You Think I'm Gonna Eat My Gun
– 6/14 Neighbors from Hell 1.2 Country Club Hell
– 6/14 Persons Unknown 1.2 Day 2
– 6/15 Ashes to Ashes (US) 2.6 Episode 6
– 6/18 Merlin 2.11 The Witch's Quickening
Listener voicemail about Doctor Who
The Phantom mini-series as backdoor pilot
SyFy channel reality show on Hollywood memorabilia
WH-13 casting news
Stonehenge Apocalypse gets big ratings for SyFy
True Blood premiere ratings up 38% from season 2 premiere
Spoilery interview with a new True Blood character
Spoilery Synopsis for next 3 episodes of True Blood
Futurama recap-o-rama; nitpicky fans saved the show
Guild season 4 wrapped
Guild season 4 premiere date 7/13
AMC's The Walking Dead Blog and spoilery pictures
What Could Have Been on FlashForward
Terra Nova casts Jason O'Mara
Supernatural Season 5 casting news
Tuner Minute: A Touch of Realism. Join in the forum discussion here.
Back Porch:
40:05 – True Blood 3.1 Pack of Wolves
50:05 – Babylon 5 Summer Rewatch: 2.1 Points of Departure, 2.2 Revelations
Episode #87 hosted by Wendy Hembrock, Brent Barrett and Kevin Bachelder. Recorded on 06/19/10. Edited by Brent Barrett.
Theme song graciously provided by Beatnik Turtle.
Promo for Podculture podcast.
You can listen to the episode now by using the 'Play' button below.
Podcast: Play in new window | Download
Subscribe: Google Podcasts | RSS