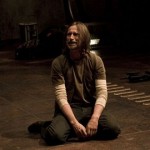 WaterCooler
– Poll results: Which is your favorite Star Trek spin-off series?
– New contest: Win a Season of Show #11 from the Top 100 Genre Shows list. Click here for details.
– Quick Reviews
– Listener feedback and News
– Tuner Minute: Bon Voyage. Join in the forum discussion here.
Back Porch:
31:52 – Being Human UK 3.08 The Wolf-Shaped Bullet
43:14 – Stargate Universe 2.12 Twin Destinies
50:58 – V 2.10 Mother's Day
57:56 – Fringe 3.17 Stowaway
You can listen to the episode now by using the 'Play' button below or follow the break for detailed Show Notes.
Show Notes and Links
Quick Reviews
– online The Cape 1.10 Endgame
– 3/12 Syfy Original Movie – Battle of Los Angeles
– 3/13 Being Human UK 3.08 The Wolf-Shaped Bullet
– 3/14 Being Human US 1.09 I Want You Back (From the Dead)
– 3/14 Chuck 4.18 Chuck Versus the A-Team
– 3/14 Stargate Universe 2.12 Twin Destinies
– 3/15 V 2.10 Mother's Day
– 3/18 Bar Karma 1.06 The Expectant Mother
– 3/18 Fringe 3.17 Stowaway
– 3/18 Merlin 3.10 Queen of Hearts
Being Human US Renewed for Season 2
Being Human UK Renewed For Series 4
Outcasts Gets Cast Out
Doctor Who titles for upcoming episodes 1 and 2
Nielsen System to Measure Online Viewing
No Ordinary Family All But Canceled
NOF moves to Saturday 10pm on March 26
Julie Benz joins CBS' Supernatural-tinged Pilot
Fringe Producers discuss the aftermath of Os
Image of the New Wonder Woman
Moki – Personalized TV Guide Streaming Web shows
New Terra Nova Promo #1 and Promo #2
Episode #129 hosted by Brent Barrett, Kevin Bachelder, and Wendy Hembrock. Recorded on 3/19/11. Edited by Brent Barrett.
Share your feedback by contacting us at 206-202-4182, or on Skype to TuningInToSciFiTV. Follow us on Twitter @TuningIntoSciFi or find us on Facebook.
Theme song graciously provided by Beatnik Turtle.
Promo for Browncoat Ball podcast.
Podcast: Play in new window | Download
Subscribe: Google Podcasts | RSS