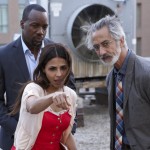 Holy Last Call, Batman!  This thing's almost as long as our regular show!
(BAM, POW!)
You can listen to the episode now by using the 'Play' button below or click the link to read more detailed show notes.
00:46 Alphas
07:08 True Blood
11:47 In Defense of Netflix
16:52 Teen Wolf
21:07 Babylon 5
27:22 Torchwood
35:56 Apple TV
37:18 Dragon*Con Update
38:45 Wilfred
41:10 A New Night Stalker?
Podcast: Play in new window | Download
Subscribe: Google Podcasts | RSS