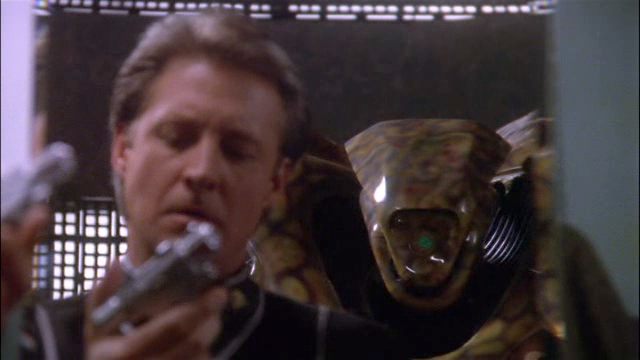 WaterCooler
– New Poll: Which of these vampire shows is or was your favorite?
– New Contest: Win Farscape: The Complete Series on DVD. Details on how to enter are listed here.
– Quick Reviews
– Listener feedback and News
– Tuner Minute: Tough Choices Join in the forum discussion here.
Back Porch:
43:44 – Babylon 5 3.21 Shadow Dancing & 3.22 Z'Ha'Dum
58:23 – Falling Skies 1.09 Mutiny & 1.10 Eight Hours
You can listen to the episode now by using the 'Play' button below or follow the break for detailed Show Notes.
Show Notes and Links
Quick Reviews
– Babylon 5 3.21 Shadow Dancing
– Babylon 5 3.22 Z'Ha'Dum
– 8/07 True Blood 4.07 Cold Grey Light of Dawn
– 8/07 Falling Skies 1.09/1.10 Mutiny/Eight Hours
– 8/08 Alphas 1.05 Never Let Me Go
– 8/08 Eureka 4.15 Omega Girls
– 8/08 Warehouse 13 3.05 3…2…1
– 8/08 Teen Wolf 1.11 Formality
– 8/09 The Guild 5.03 Megagame-o-ramacon
– 8/11 Futurama 6.22 Fry Am The Egg Man
– 8/11 Ugly Americans 2.07 Wail Street
– 8/12 Haven 2.05 Roots
– 8/12 Iron Man 1.03 Reap the Whirlwind
– 8/12 Thundercats 1.03 Ramlak Rising
– 8/12 Torchwood 4.06 The Middle Men
– 8/12 Wolverine 1.03 Kikyo
Eureka canceled, sixth season plans dropped
Eureka to Air True Series Finale
Erica Cerra talks Eureka cancelation
Warehouse 13 Renewed by Syfy for a Fourth Season
Munsters take 2
NBC to Revive Frankenstein
CBS try remaking Bewitched
HBO Renews True Blood For Season 5
Lost Girl Premieres on Syfy UK
An Advance Review of the Lost Girl Season 2 Premiere
Being Human US Season 1 DVD Set Due Out November 15th
Syfy's 'Haven' Will Launch Integrated Twitter Story Line
Teen Wolf's Finale and Next Season
Cablevision First to Extend Full Cable Television Service to In-Home iPhone and iPod Touch Devices
Terra Nova sweepstakes trip to Australia
Falling Skies most viewers for finale
Watch Supernatural anime online for free
Catch up on Doctor Who
Episode #151 hosted by Brent Barrett, Wendy Hembrock and Kevin Bachelder. Recorded on 8/13/11. Edited by Brent Barrett.
Share your feedback by contacting us at 206-202-4182, or on Skype to TuningInToSciFiTV. Follow us on Twitter @TuningIntoSciFi or find us on Facebook.
Theme song graciously provided by Beatnik Turtle.
Promo for Confessions of a Fanboy.
Podcast: Play in new window | Download
Subscribe: Google Podcasts | RSS