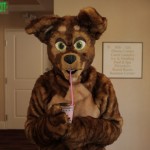 Water Cooler:
– Poll: Which of these vampire shows is or was your favorite?
– Contest: Win Farscape: The Complete Series on DVD. Details on how to enter are listed here.
– Quick Reviews
– Listener feedback and News
– Tuner Minute: Turning to the Light Side.  Join in the forum discussion here.
Back Porch:
28:22 True Blood 4.09 Run
33:55 Warehouse 13 3.07 Past Imperfect
36:40 Alphas 1.07 Catch and Release
42:20 The Guild 5.05 Focus Problems (and all of season 5)
You can listen to the episode now by using the 'Play' button below or follow the break for detailed Show Notes.
Show Notes and Links
Quick Reviews
– 8/21 True Blood 4.09 Run
– 8/22 Alphas 1.07 Catch and Release
– 8/22 Eureka 4.17 Clash of the Titans
– 8/22 Warehouse 13 3.07 Past Imperfect
– 8/23 The Guild 5.04 Ends and Begins / 5.05 Focus Problems
– 8/25 Futurama 6.24 Cold Warriors
– 8/25 Ugly Americans 2.09 Mummy Dearest
– 8/26 Haven 2.07 The Tides That Bind
– 8/26 Iron Man 1.05 Outbreak (aka The Arc Station Infection)
– 8/26 Torchwood 4.08 Miracle Day: End of the Road
Listener Voicemail about Chloe King
New Fringe Teaser
Four New Teasers for The Walking Dead
Sam Witwer on Being Human US Season 2
Vampire Diaries Season 3 Premiere Photo Slideshow
Supernatural Season 7 Episode Titles
Eric Kripke Developing new DC Series for CW
What we know about Misfits series 3
TheTelevixen.com's Lost Girl Season 2 Countdown
Primeval Series 5 to hit America in 2012
Syfy Fall Schedule
Episode #153 hosted by Brent Barrett and Karen Lindsay. Recorded on 8/27/11. Edited by Brent Barrett.
Share your feedback by contacting us at 206-202-4182, or on Skype to TuningInToSciFiTV. Follow us on Twitter @TuningIntoSciFi or find us on Facebook.
Theme song graciously provided by Beatnik Turtle.
Promo for Adventures in SciFi Publishing.
Podcast: Play in new window | Download
Subscribe: Google Podcasts | RSS