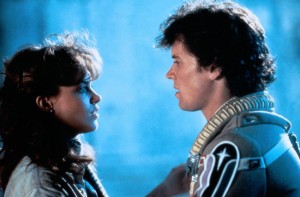 We're back with a title from our vintage series as we discuss the 1984 classic 'The Last Starfighter'. Listen in as Kevin, Jessa Phillips from GoodToBeAGeek.com, Jenn Geoppinger from The Seeker Cast and Michael Falkner from The Cronic Rift take a trip down memory lane.
You can listen to the episode now by using the 'Play' button below or follow the break for more detailed show notes.

You can support our podcast by purchasing 'The Last Starfighter' on DVD here.
For additional information about this movie:
Ratings:
Feel free to post your ratings as a comment below or join in on the discussion on our forum.
Podcast: Play in new window | Download
Subscribe: Google Podcasts | RSS