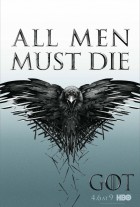 Wendy and some of the GoT gang – Christine Peuruski, Shannon Clarke, and Kimberly Thompson – get ready for the return of HBO's Game of Thrones with this pre-game show bonus podcast. We discuss the Game of Thrones Season 3 DVD highlights and special features, and what we hope for Westeros when season 4 begins on Sunday, April 6.
Beware of Spoilers ahead! We cover all the events through Season 3's finale episode 310 Mhysa.
Read on for plenty of interesting links and images.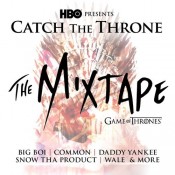 Catch the Throne – music mix tape inspired by Game of Thrones
Arya's Prayer by Dominik Omega

Game of Thrones Season 4: Ice and Fire: A Foreshadowing – 15 minute extended preview
HBO trailers for Season 4
– "Devil Inside"
– "Secrets"
– "Vengeance"
HBO videos:
– Long Story Short – feature about the show runners narrated by Charles Dance
– Inside the Red Wedding
– Politics of Marriage
Game of Thrones: Histories & Lore
– The Westerlands and House Lannister narrated by Charles Dance
– The Reach and House Tyrell narrated by Natalie Dormer
Video from the Vanity Fair photo shoot:
– Who should sit on the iron throne?
– Which other characters would the actors want to play?
– Cast gives advice to their characters
Additional
notes for spoiler-phobes:
If you haven't read every page of George R.R, Martin's A Song of Ice and Fire book series, you're safe here from book spoilers. We are primarily discussing the story as presented in the TV series. Some of the group has read the books, and may occasionally comment on noteworthy differences, but only about the current events on screen.
Hosted by Wendy Hembrock. Recorded on 3/15/14. Edited by Brent Barrett.
Share your feedback by contacting us at 206-202-4182, or on Skype to TuningInToSciFiTV. Follow us on Twitter @TuningIntoSciFi or find us on Facebook.
Theme song graciously provided by Beatnik Turtle.
Podcast: Play in new window | Download
Subscribe: Android | Google Podcasts | RSS