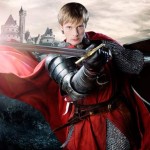 WaterCooler
– New Poll: Who is your favorite Doctor from Doctor Who?
– New contest: Win a Season of Show #11 from the Top 100 Genre Shows list. Click here for details.
– Quick Reviews
– Listener feedback and News
– Tuner Minute: Going Back. Join in the forum discussion here.
Back Porch:
0:39:35 – Vampire Diaries 2.17 Know Thy Enemy
0:51:58 – Merlin 3.13 The Coming of Arthur: Part Two
1:00:50 – Stargate Universe 2.15 Seizure
You can listen to the episode now by using the 'Play' button below or follow the break for detailed Show Notes.
Podcast: Play in new window | Download