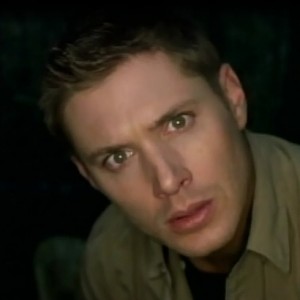 WaterCooler
– Give your input to our Top Genre TV Shows Poll
– There's still time to enter the contest to win Buffy the Vampire Slayer the Complete Series on DVD
– Quick Reviews
– Listener feedback and News
– Tuner Minute: The Punisher. Join in the forum discussion here.
Back Porch:
00:44:09 – Supernatural 6.09 Clap Your Hands if You Believe
00:51:05 – Fringe 3.07 The Abducted
00:57:53 – Stargate Universe 2.08 Malice
You can listen to the episode now by using the 'Play' button below.
Follow the break for detailed Show Notes.

Show Notes and Links
– 11/13 The Lost Future (SyFy movie)
– 11/14 Lost Girl 1.09 Fae Day
– 11/14 The Walking Dead 1.03 Tell it to the Frogs
– 11/15 Chuck 4.08 Chuck vs. the Fear of Death
– 11/15 The Event 1.08 For the Good of Our Country
– 11/15 The Sarah Jane Adventures 4.11-12 Goodbye, Sarah Jane Smith
– 11/16 Riese 1.07 Prey; 1.08 Indoctrination
– 11/16 No Ordinary Family 1.07 No Ordinary Mobster
– 11/16 Stargate Universe 2.08 Malice
– 11/17 Ugly Americans 2.07 The Manbirds
– 11/18 Fringe 3.07 The Abducted
– 11/19 Medium 7.09 The People in Your Neighborhood
– 11/19 Smallville 10.09 Patriot
– 11/19 Supernatural 6.09 Clap Your Hands if You Believe
– 11/19 Sanctuary 3.06 Animus
Listener voicemail and email
Caprica's final 5 episodes will air January 4 in 6p-11p Marathon
Medium canceled, The Event pulled and The Cape premiere set
Fringe moving to Fridays on 1/28
Previews for December episodes of CW and SyFy series.
More Smallville teasers and spoilers
Doctor Who Christmas Special will air on Christmas on BBCAmerica
Doctor Who: A Christmas Carol trailer
SyFy special holiday programming expands
Merlin season 3 premieres Friday January 7
Interview with The Walking Dead's Lori (Sarah Wayne Callies)
Syfy's weekly top 10 shows
Awesome and awful pilots for unseen sci-fi series
100 Greatest Sci-Fi & Fantasy TV Shows
Episode #111 hosted by Brent Barrett, Kevin Bachelder and Wendy Hembrock. Recorded on 11/21/10. Edited by Brent Barrett.
Share your feedback by contacting us at 206-202-4182, or on Skype to TuningInToSciFiTV. Follow us on Twitter @TuningIntoSciFi.
Theme song graciously provided by Beatnik Turtle.
Promo for Bite on This podcast.
Podcast: Play in new window | Download
Subscribe: Google Podcasts | RSS