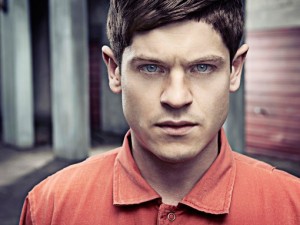 Water Cooler:
– New Poll
– Winners of The Walking Dead DVD contest
– News
– Tuner Minute: The Bad Seeds. Join in the forum discussion here.
Back Porch:
0:44:32 – Misfits 3.03 Episode #3.3
0:54:18 – The Walking Dead 2.05 Chupacabra
1:04:42 – Chuck 5.05 Chuck Versus the Hack Off
You can listen to the episode now by using the 'Play' button below or follow the break for detailed Show Notes.
Show Notes and Links
Quick Reviews
Sat 11/12
– Syfy Original Movie Rage of the Yeti
Sun 11/13
– Lost Girl 2.08 Death Didn't Become Him
– Misfits 3.03 Episode #3.3
– Once Upon A Time 1.04 The Price of Gold
– The Walking Dead 2.05 Chupacabra
Mon 11/14
– Death Valley 1.11 Partners
– Terra Nova 1.07 Proof
Tue 11/15
– Dragon Age: Redemption 1.06 Saarebas
Wed 11/16
– American Horror Story 1.07 Open House
Thu 11/17
– The Big Bang Theory 5.10 The Flaming Spittoon Acquisition
Fri 11/18
– Chuck 5.05 Chuck Versus the Business Trip
– Fringe 4.07 Wallflower
– Grimm 1.04 Lonelyhearts
– Sanctuary 4.07 Ice Breaker
– Supernatural 7.09 How to Win Friends and Influence Monsters
– Young Justice 1.18 Secrets
Listener Voicemails on a recent Tuner Minute
NBC's Grimm gets order for 2 more scripts
NBC Midseason Shake-Up: Community Benched, Plus Three Shows on the Move
Doctor Who Christmas Special Trailer Released
Director Attached to Doctor Who Feature Film
Preview for ABC's The River coming in 2012 (by way of @BryanFuller)
Whedonverse Actress To Guest Star On Grimm
Veronica Mars' Jason Dohring to guest star on Supernatural
Alcatraz Showrunner Replaced
AMC Buys Sci-Fi Drama From Paul Boardman, Scott Derrickson & David Eick
Misfits' Season 3 Heads to Hulu in December
Fringe's John Noble comments on Novation  and on his Walter role at this point in his career
Once Upon a Time is a Sunday night hit
Supernatural ratings mean likely renewal
Science channel explores Star Trek's legacy in 'Trek Nation'
Episode #168 hosted by Brent Barrett, Kevin Bachelder and Wendy Hembrock. Recorded on 11/19/11. Edited by Brent Barrett.
Share your feedback by contacting us at 206-202-4182, or on Skype to TuningInToSciFiTV. Follow us on Twitter @TuningIntoSciFi or find us on Facebook.
Theme song graciously provided by Beatnik Turtle.
Promo for Forgotten Flix podcast.
Podcast: Play in new window | Download
Subscribe: Google Podcasts | RSS