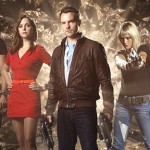 Water Cooler:
– New Poll
– News
– Tuner Minute: Why TV?   Join in the forum discussion here.
Back Porch:
36:35 – Misfits 3.04 Episode #3.4
46:35 – Terra Nova 1.08 Vs.
55:25 – Primeval Catchup 5.01, 5.02 and 5.03
You can listen to the episode now by using the 'Play' button below or follow the break for detailed Show Notes.
Show Notes and Links
Quick Reviews
Sat 11/19
– Primeval 5.01, 5.02, 5.03
Sun 11/20
– Lost Girl 2.09 Original Skin
– Misfits 3.04 Episode #3.4
– The Walking Dead 2.06 Secrets
Mon 11/21
– Death Valley 1.12 Peace in the Valley
– Terra Nova 1.08 Vs.
Wed 11/23
– American Horror Story 1.08 Rubber Man
Listener Voicemail on recent Tuner Minute
NBC Gives Grimm a Full Season; Tests a Thursday 10 PM Time Slot
Doctor Who Moves From Spring To Fall
Game of Thrones video about Season 2
Walking Dead Producer Developing Area 51 TV Series
SyFy Developing Paranormal Comedy With Jack Black
Syfy Going for The Booster Gold
Interview with Red from Once Upon a Time
A Second Look at Terra Nova
Interview with Hayden (Kate Mara) from American Horror Story
Episode #169 hosted by Kevin Bachelder, Wendy Hembrock and Brent Barrett. Recorded on 11/27/11. Edited by Brent Barrett.
Share your feedback by contacting us at 206-202-4182, or on Skype to TuningInToSciFiTV. Follow us on Twitter @TuningIntoSciFi or find us on Facebook.
Theme song graciously provided by Beatnik Turtle.
Promo for Angel Between the Lines podcast.
Podcast: Play in new window | Download
Subscribe: Google Podcasts | RSS