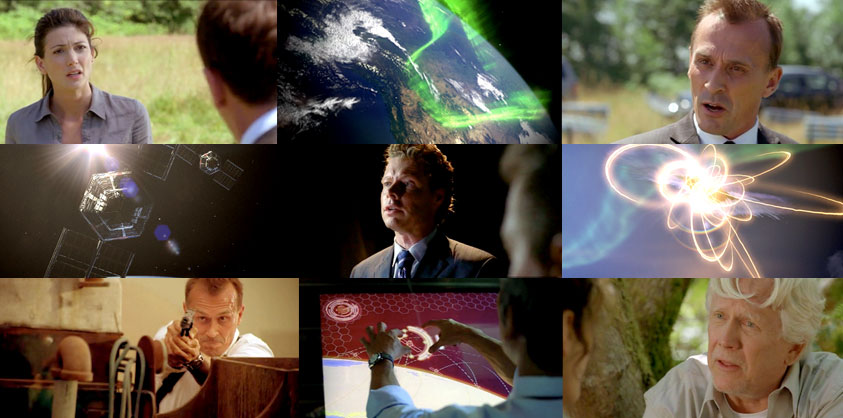 Don't make any New Year's plans just yet because according to the next Syfy original movie we might not make it that far! Up next on December 17th is Earth's Final Hours.
Here's the description…
After dense matter from an imploded white hole hits Earth, the planet's rotation is devastated. A group of government agents must locate a lost satellite network that is the world's only hope for survival. Our heroes, an ex-spook, a determined scientist and a talented hacker, must combine their efforts to save humanity. This is all connected by a thread of an estranged father and son who must get past their differences and learn to trust each other.
The photo montage and movie description are courtesy of director David Hogan's website.
Video trailer/preview link below.

If you enjoy these movies consider joining our Fans of Syfy Original Movies Facebook group where you can get updates about the movies and talk with fellow Syfy and B movie fans.