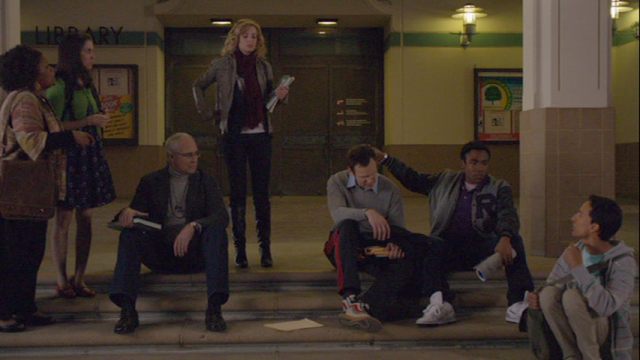 Welcome to the Study Group where we discuss NBC's comedy Community. We start with the Season 1 Pilot, meeting all the students at Greendale Community College.
00:35 – Cliff's Notes (no spoilers)
06:40 – Cram Session (spoilers)
You can listen to the episode now by using the 'Play' button below or follow the break for more Show Notes.
We'd love to copy your notes, so join us in the forum discussion here.
Hosted by Kevin Bachelder, Wendy Hembrock and Brent Barrett. Recorded on 1/29/12. Edited by Brent Barrett.
Share your feedback by contacting us at 206-202-4182, or on Skype to TuningInToSciFiTV. Follow us on Twitter @TuningIntoSciFi or find us on Facebook.
Theme song graciously provided by Beatnik Turtle.
Promo for the MASH 4077 Podcast.
Podcast: Play in new window | Download
Subscribe: Google Podcasts | RSS