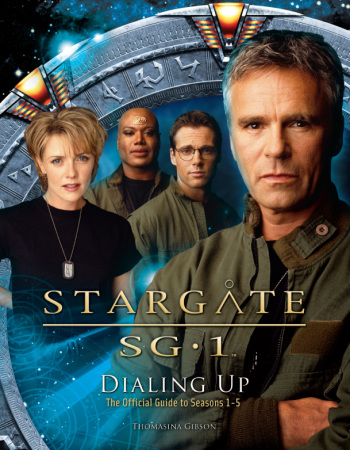 This contest is now closed.
The Stargate SG1 series may be over and Stargate Universe is taking the franchise into a new direction, but there's more to discover about the Gate in Stargate SG1 Dialing Up from Titan Books that covers the first five seasons of Stargate SG1.
Tell us what you love about the Stargate 'verse (any or all aspects – the original movie, SG-1, Stargate Atlantis or Stargate Universe) and why to qualify for a random drawing to win one of three copies of Stargate SG-1: Dialing Up (Titan Books)
. We have three copies of the book to give away to three different people. Submit an email, voicemail or Skype message naming your favorite part of the Stargate franchise and why. Include your name, email address and home location.
The contest begins today. Submissions must be received by November 27, 2009 at 11:59 PST. One entry per person.
Read on for the fine print and contest details…