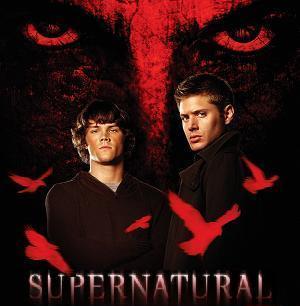 **SPOILERS** (if you've been living under a rock…)
He's coming! Lucifer should be busting through the white beam of light that ended Supernatural season 4 in just under 7 hours. Creator Eric Kripke said this will be the "fun Apocalypse". Tune in tonight to see how Supernatural season 5 offers "Sympathy for the Devil" at 9pm EST/8pm CST on the CW.
More spoilery info and preview clips for tonight's episode follow the break.