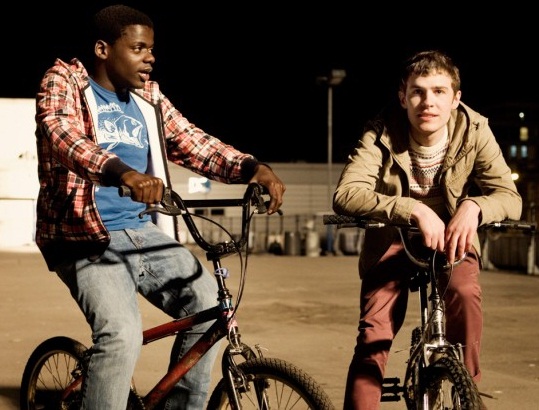 Water Cooler
Contest running – 2 winners can select any single season of Chuck on DVD
– New poll is running
– Tuner Minute: Give These People a Show. Join in the forum discussion here.
Back Porch
0:42:40 – Fringe 4.12 Welcome to Westfield
0:52:19 – The Fades Episode 1.04
1:02:49 – Being Human (US) 2.04 I Loathe You for Sentimental Reasons
You can listen to the episode now by using the 'Play' button below or follow the break for detailed Show Notes.
Show Notes and Links
Quick Reviews
Sat 2/4
– The Fades Episode 1.04
Mon 2/6
– Alcatraz 1.04 Guy Hastings
– Being Human US 2.04 (I Loathe You) For Sentimental Reasons
Tues 2/7
– The River 1.01/1.02 Magus/Marbeley
Thu 2/9
– The Big Bang Theory 5.16 The Vacation Solution
– The Vampire Diaries 3.14 Dangerous Liaisons
Fri 2/10
– Fringe 4.12 Welcome to Westfield
– Grimm 1.11 Tarantella
– Supernatural 7.14 Plucky Pennywhistle's Magic Menagerie
– Merlin 4.06 Servant with Two Masters
Listener voicemails and feedback
Syfy Renews Being Human US For A Third Season
Terry O'Quinn to guest on Falling Skies
Rockne's Cult casts the lead and more casting news
Fringe casts a Lost alum
Doctor Who Production Update
Space: 1999 Remake
Legion adaptation with Scott Stewart with Syfy
Smallville Season 11 Comic
Fringe Composer Talks
Jasika Nicole Interview On "The Fringe Podcast"
Interview with Alcatraz show runner Daniel Pyne
Interview with Mark Pellegrino on Supernatural and Being Human US
Interview with Joshua Jackson of Fringe on Ratings and Comic Book
Episode #180 hosted by Brent Barrett, Kevin Bachelder and Wendy Hembrock. Recorded on 2/11/12. Edited by Brent Barrett.
Share your feedback by contacting us at 206-202-4182, or on Skype to TuningInToSciFiTV. Follow us on Twitter @TuningIntoSciFi or find us on Facebook.
Theme song graciously provided by Beatnik Turtle.
Promo for The Scaper Chronicles.
Podcast: Play in new window | Download
Subscribe: Google Podcasts | RSS